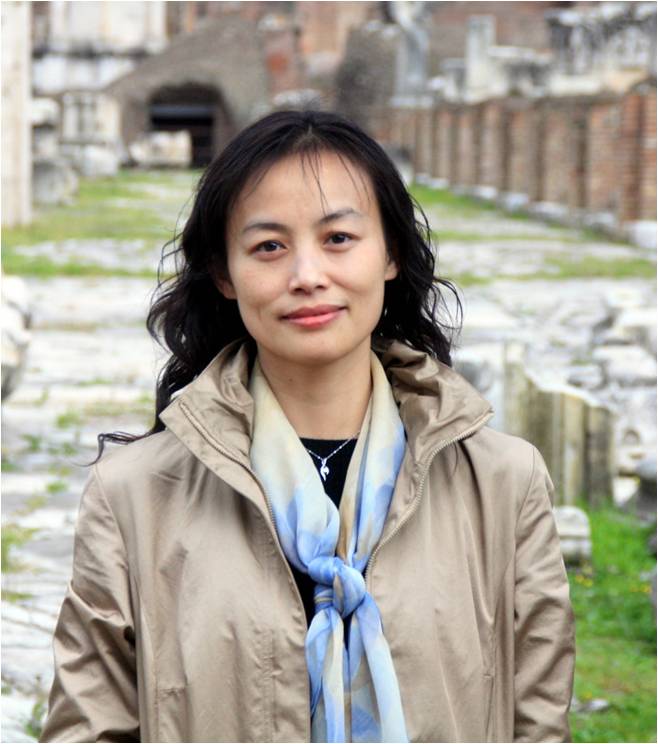 Chunying CHEN
Ph.D. and Prof.
CAS Key Laboratory for Biological Effects of Nanomaterials and Nanosafety
National Center for Nanoscience and Technology of China
No. 11, First North Road, Zhongguangcun
Beijing 100190, P.R. China
Tel: +86-10-82545560 (O); Fax: +86-10-62656765
Email: chenchy@nanoctr.cn
Dr. Chen received her Bachelor's degree in chemistry (1991) and obtained her PhD degree in Biomedical engineering from Huazhong University of Science and Technology of China in 1996. She worked as a postdoctoral research fellow at the Key Laboratory of Nuclear Analytical Techniques, Institute of High Energy Physics of Chinese Academy of Sciences (1996-1998) and at the Medical Nobel Institute for Biochemistry of Karolinska Institute, Sweden (2001-2002). From 2002 onwards, she is working as a group and project leader at the China Nanosafety lab. She is one of the earliest researchers in this new field in China. Dr. Chen currently is a principal investigator at Key Laboratory for Biomedical Effects of Nanomaterials and Nanosafety in National Center for Nanoscience and Technology of China. She has authored/co-authored over 150 peer-reviewed papers/book chapters and 3 books. She has been authorized 13 granted patents and one international standard. She has served as editorial board members of peer-reviewed journals. She is the principle investigator of several domestic and international projects, such as China MOST 973 Program and projects from Natural Science Foundation of China, the EU-FP6 and EU-FP7, IAEA Coordinated Research Project (2009-2012), Danish Council for Strategic Research (2013-2015), Germany BMBF Cooperation Project (2011-2014), and Japan photon factory cooperation projects (2006-2007, 2008-2009). She has been awarded the National Award for Innovation and Outstanding Service to the Standard authorized by Standardization Administration of the People's Republic of China in 2011, the Second Prize of Beijing Science and Technology (ranked second) in 2008, the Second Prize of the National Natural Science Award (ranked second) in 2012. She has been selected as one of Highly Cited Researchers in Pharmacology & Toxicology field during 2002-2012 by Thomson Reuters in 2014.
Research interests:
1) Development of novel nanomedicine with high efficiency and low toxicity for tumor theranostics.
2) Investigation on the interaction of engineered nanomaterials with biological systems.
3) Integrating advanced nuclear techniques and biotechnologies for nanomaterials exposure and molecular mechanisms.
4) Exposure scenarios and the occupational exposure to nanomaterials.
English homepage:http://english.nanoctr.cas.cn/chenchunying/home/
Chinese homepage:http://www.nanoctr.cn/chenchunying/ketizu/