Degree award ceremony and orientation activity for foreigner students was held on 22nd of January 2015. This event was organized by Graduate Students Office of NCNST. Prof. Yu Liang Zhao (Vice Director of NCNST) and representative supervisor of foreign students, Prof. Zhiyong Thang warmly welcomed the new young Ph.D scholars. "Year 2015 is of great importance as NCNST has completed 10 years of its educational and research journey" Prof. Zhao said in his introductory speech. The words of Prof. Zhao sketched past ten years of NCNST progress in the field of Nanoscience and nanotechnology which showed the hard work with great dedication of all the scientists of NCNST towards Nanoscience.
Students from Democratic People's Republic of Korea sung a song in their own native language. Prof. Zhao awarded the degree certificate to graduate foreign students (Fahad, Deependra, Axel, Amita). Representative of graduate student Fahad shared his experiences of life at NCNST. Traditional Pakistani dance was performed by Pakistani student (Muzafar). A nice talk to boost up the new students was given by Prof. Chen Wang (Previous Director of NCNST). Peter played melodious piano and the milieu becomes magical. After the coffee break, Muhammad Safdar gave a speech on "Introduction to rules for foreign students at NCNST". He said that the rules and regulations are the most promising building blocks of a disciplined society. All the new foreign Ph.D scholars of year 2015 introduce themselves in the orientation session.
In the end of this activity, Ms. Pan Hailian from Graduate Students Office gave a bird's eye view of past ten years' history of NCNST graduate education. She highlighted the efforts of those students who put their hands to make the family of foreigners strong and united under the roof of NCNST.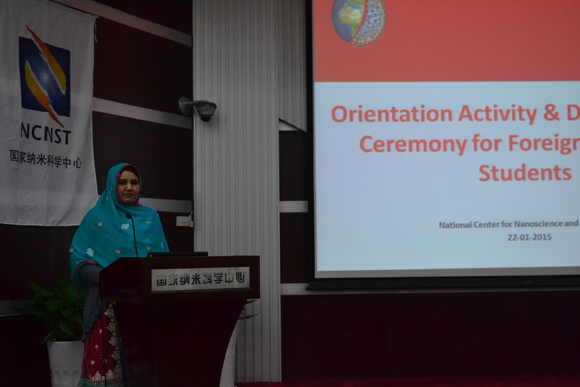 Akram Sadia Hostes the Ceremony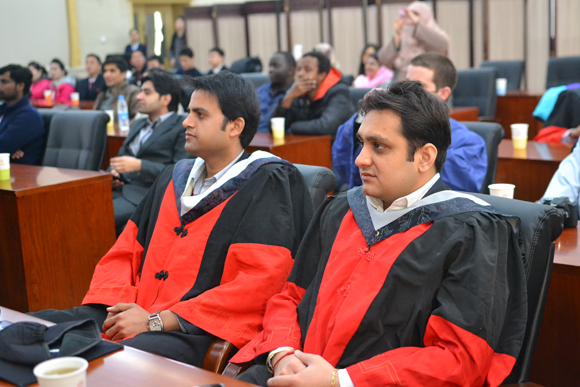 Students participated the ceremony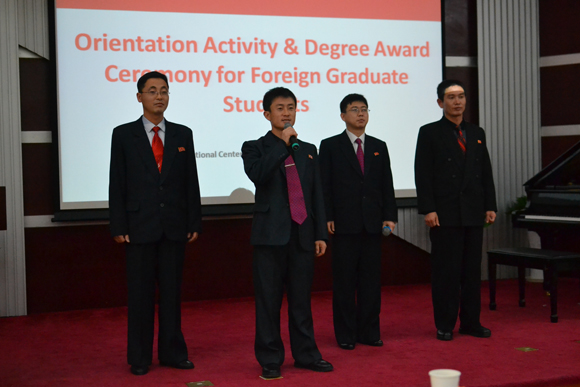 Singing Performance by Students from Democratic People's Republic of Korea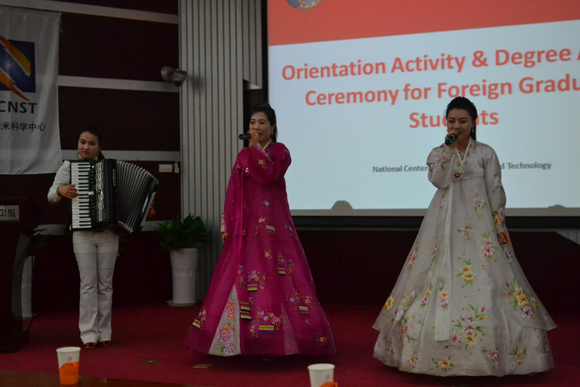 Singing Performance by Students from Democratic People's Republic of Korea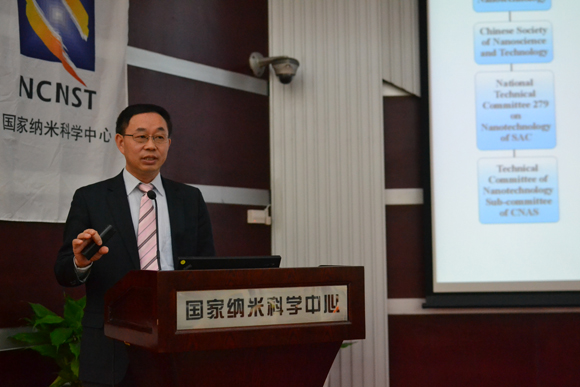 Vice director Prof.Yuliang Zhao Gives An Introductory Speech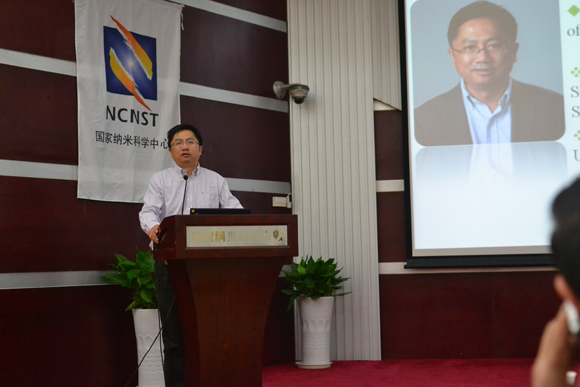 Prof.Zhiyong Tang Gives A Greeting Speech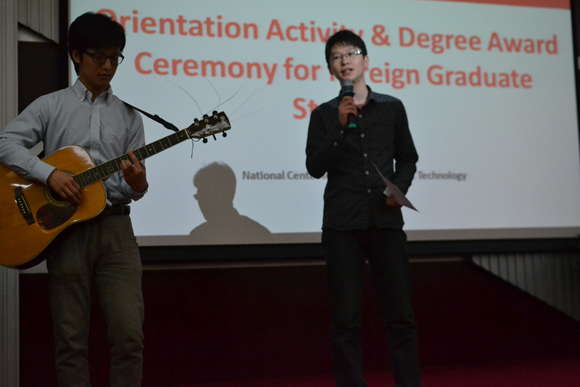 Singing Performance by the Chinese Students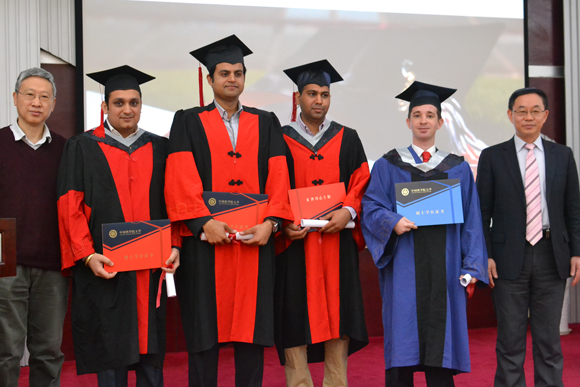 Group Photo of Degree Award Ceremony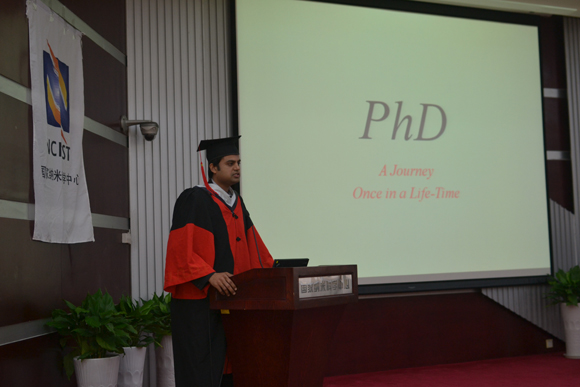 A Speech by Representative of Foreign Students Fahad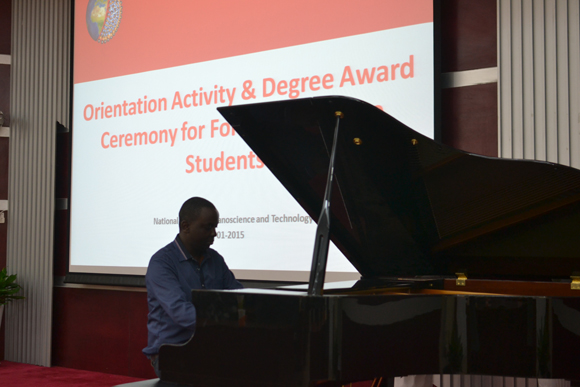 Piano Performance by Foreign Student Peter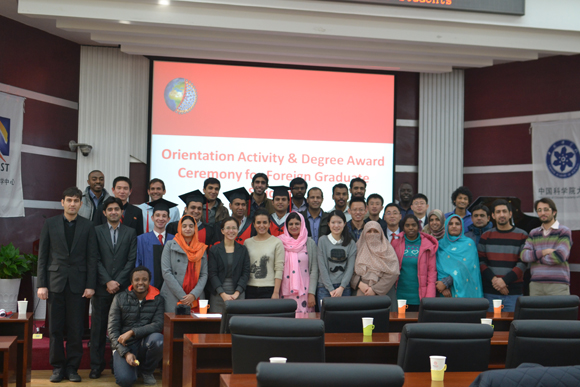 Group Photo of Teachers in Graduate Faculty and Foreign Students