In the afternoon of November 14th, 2012 year the National Center for Nanoscience and Technology (NCNST) hosted a welcoming reception for international students on the fifth conference room of the south building. The students were welcomed by a performance from the center choir, who sang the "Welcome to the Nano Center" which was adapted from "Welcome to Beijing"(2008 Beijing Olympic music). The lyrics were touching, the melody was beautiful and the chore conveyed the message that NCNST was a warm family especially for those who were away from hometown.This performance was followed by two speeches from international student representatives, Anil Kumar and Misbah Mirza, who extended a warm welcome to the new students. After this, the Director Chen Wang, gave an exciting one-hour presentation about the center. He discussed the history of the center and how nanotechnology can be applied to various industries. He also introduced the research direction and achievements of the research groups at the center. The talk was encouraging and challenged the students to think about what defines nanotechnology and the future directions of this field. Following the presentation the international student representatives presented a gift for Chen Wang.
During the coffee break the students enjoyed pastries and snacks and exchanged their ideas about nanotechnology. The international students then introduced themselves and their home countries, which include Pakistan, India, Cuba, Denmark and Finland. The students also conveyed an excitement and longing to be part of the world of nanotechnology.
Finally, an Indian student, Vikramjeet Singh, performed a passionate Indian dance and the conference room was filled with laughter and applause.The 2012 International Students Welcome reception had a successful ending.
Although the international students were from different countries, their shared enthusiasm and interest in nanotechnology moved us. I believe that in the near future, these students will obtain great results in their fields of study!
(photo: Wang Gang)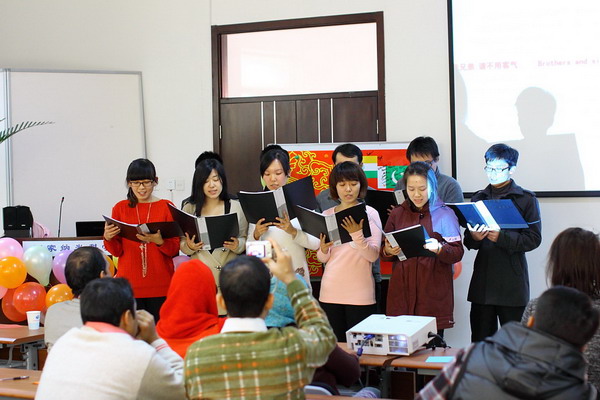 Photo 1 text: The center choir singing the song "Welcome to the Nano Center"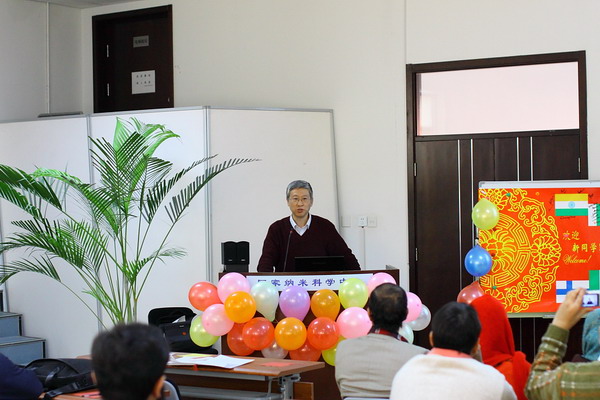 Photo 2 text: Director Chen Wang giving a presentation to the students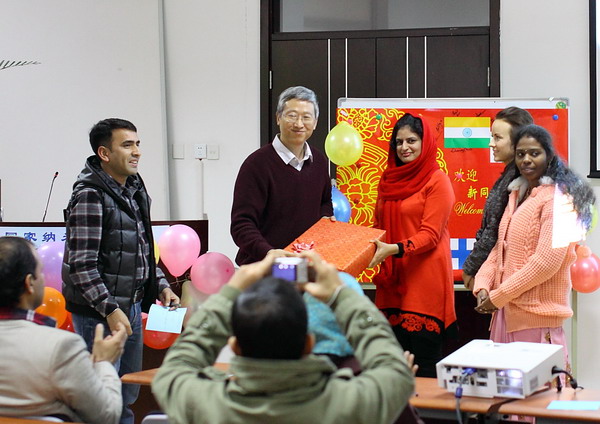 Photo 3 text: Student representatives presenting a gift for Director Chen Wang

Photo 4 text: Attendees of the international student welcome reception